Honey Strong Classes
We are excited as you are to join us for our classes! Most of our courses will be held at the Honey Strong location. Most of our events will be free, we simply ask you to register ahead of time as we do have limited spots available.
Feel free to contact us with any questions or concerns. (704) 993-6833 or info@honeystrong.com
How To Make Splits and Expand Colonies
+ FREE EVENT

+ Walk away splits

+ Splits introducing new queens

+ Techniques on how to make larger queen cells

+ Why are too many queen cells significant?

+ Best time of year to make splits

Hosted by: Honey Strong Owner - Cameron Spath

Event/Store Address: 1753 Ebenezer Rd Smyrna, SC 29743

Time: 2:00PM - 4:00 PM 04/20/2018

Contact us at (704) 993-6833 or info@honeystrong.com
May 4, 2019 Cost: FREE
Event/Store Address:
1753 Ebenezer Rd Smyrna, SC 29743
Time: 2:00PM - 4:00 PM
This free presentation by Bill Purdy will share his own person story for using BVT against Lyme Disease. BVT can help people in many different ways.*
The most common reasons to use BVT:

+Lyme Disease
+Rheumatoid arthritis, nerve pain (neuralgia), multiple sclerosis (MS)
+Swollen tendons (tendonitis)
*Disclaimer: Neither Bill Purdy nor Honey Strong LLC is a licensed physician. It is recommended to take bee school and consult with your physician and/or your acupuncturist before starting BVT. Nothing contained on this website or in the presentation is or should be considered, or used as a substitute for medical advice, diagnosis, or treatment by your physician or acupuncturist. This presentation is to share experience only.
Chemical Free Bees - One Way To Treat Bees
May 18, 2019 COST: FREE
Throughout my experience I have been 100 % chemical free with my bees. Although I understand there are many ways to treat bees, I have been very successful in these methods.
You will learn about:
+ FREE EVENT
+ Treating bees with essential oils (EO) for varroa mites
+ Treating bees with EO for tracheal mites
+ Immune system boosting
+ Ant repellent
+ Beetle trapping
+ Protection against mice
Hosted by: Honey Strong Owner - Cameron Spath & Jhane Mecimore

Event/Store Address: 1753 Ebenezer Rd Smyrna, SC 29743

Time: 2:00PM - 4:00 PM, 05/18/2019

Contact us at (704) 993-6833 or info@honeystrong.com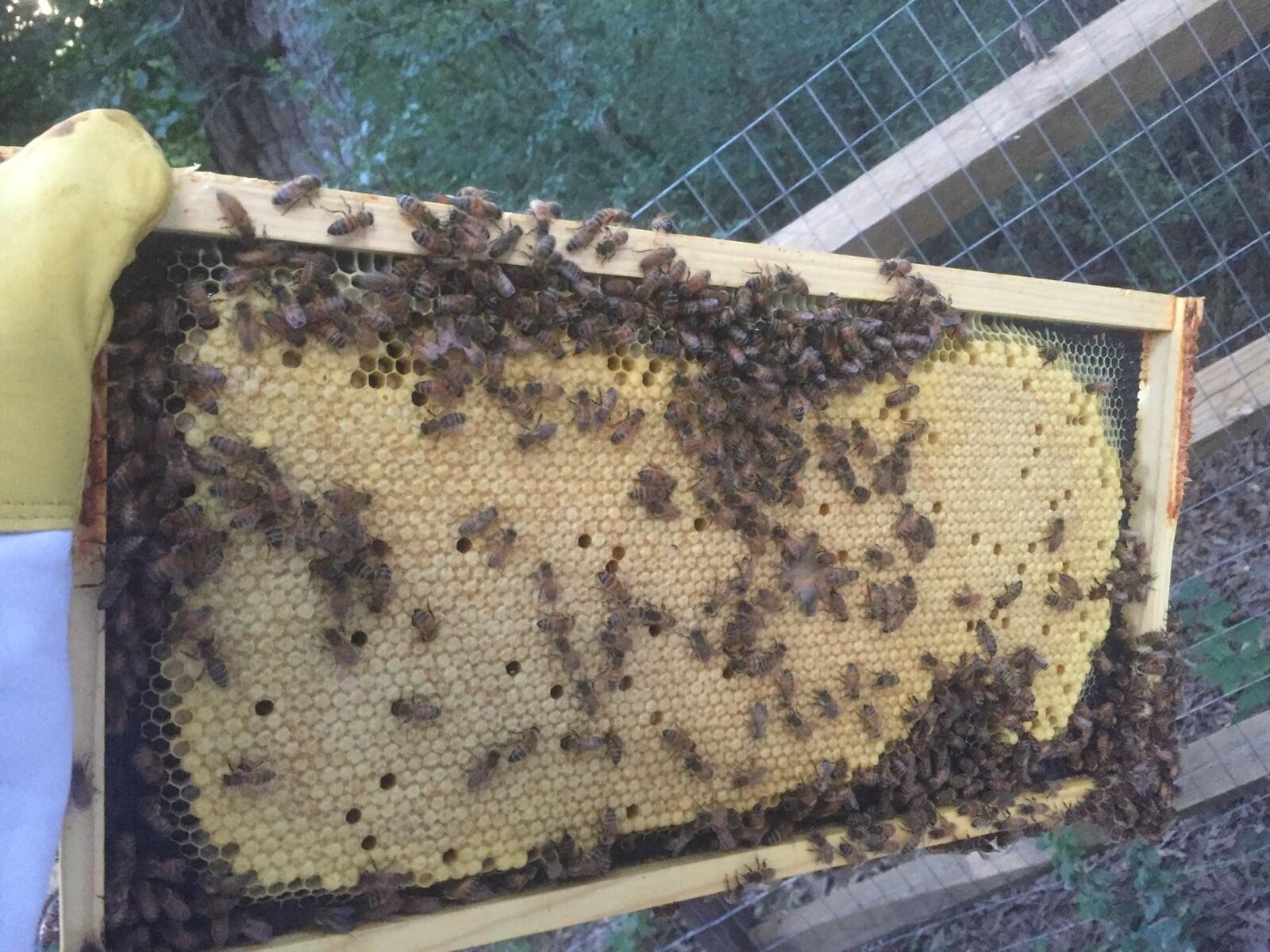 You will learn about:
+ Age of larva you should graft from

+ How to graft

+ How to make your queen cell builder hive

+ How to set up mating nucs

***This is a hands on course***

Hosted by: Honey Strong Owner - Cameron Spath

Event/Store Address: 1753 Ebenezer Rd Smyrna, SC 29743

Time: 2:00PM - 4:00 PM, 07/29/19
Contact us at (704) 993-6833 or info@honeystrong.com